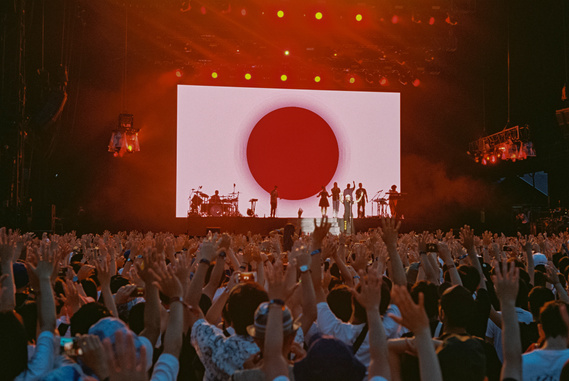 Summer Sonic Festival
I've never been one for big group trips, but when a mass of Chicago friends are making a pilgrimage to Tokyo, I will make an exception. Just scratching the surface of what happened, I had a photo show at Kit Gallery, Joe Fresh Goods had a pop-up with Verdy, Tokyo Vitamin had something like 6 nights of parties in a row, and Chance headlined Summer Sonic, one of the biggest festivals in Japan.
Walking around that day, it was interesting to see how the event differed from ones I had been to in the US. Our friend Knox Fortune played in what seemed like a convention hall to a massive crowd of people, each with their own 3-foot personal bubble. But the festival's campus sprawled, including a beachfront stage where you gotta shake the sand out of your shoes upon departure. After an already memory-filled trip, getting such an pure view of how Japan engages with performance was like icing on the cake.